2018 Jeep Cherokee near Killeen Texas
View Inventory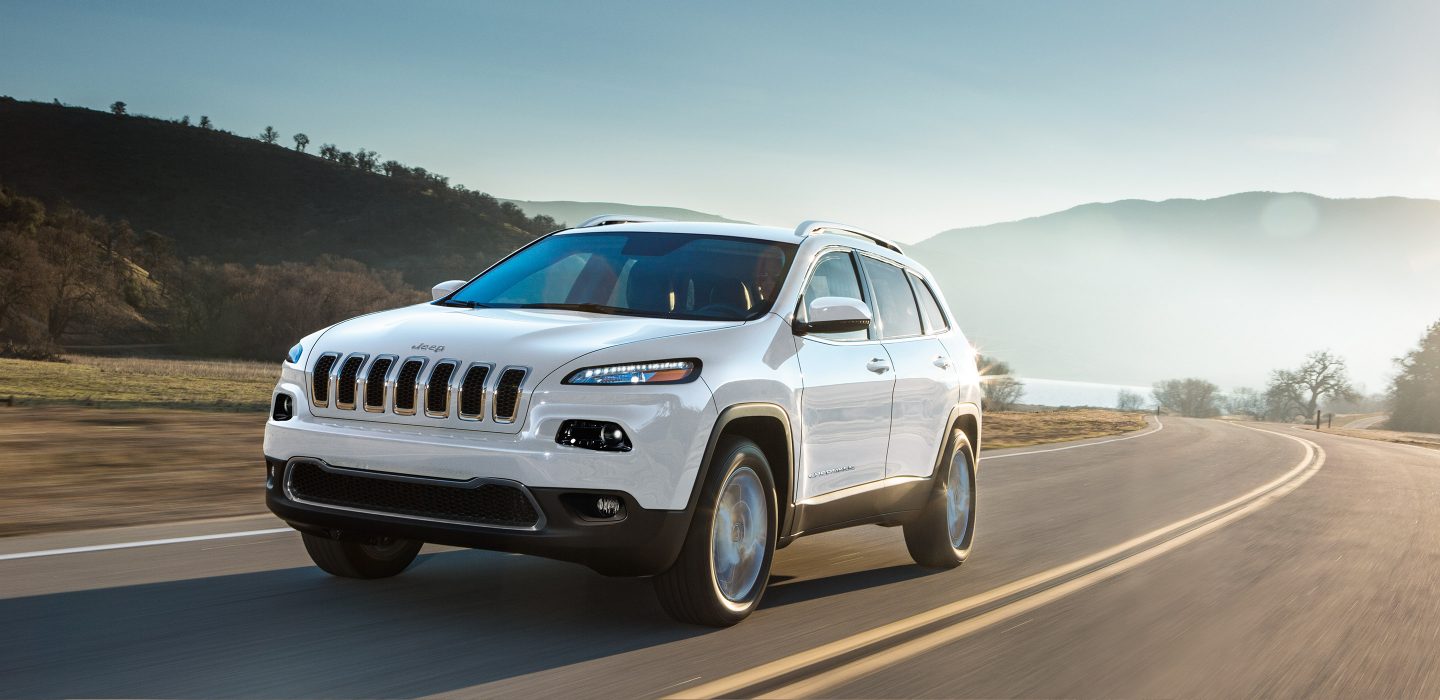 2018 Jeep Cherokee Overview
The Jeep Cherokee has a rich tradition in this country, and we're celebrating the 2018 edition here at Benny Boyd Jeep by doing a full review of all major systems of the 2018 Jeep Cherokee. We're rolling out the 2018 Jeep Cherokee near Killeen Texas here soon, and we invite you to take part in this always historic release. Benny Boyd Jeep has been serving Killeen online with some of the finest automobiles on the planet. You can always stop by and see these vehicles in person or you can simply browse our online 2018 Jeep Cherokee inventory.
2018 Jeep Cherokee Features
The 2018 Jeep Cherokee is self-described as a "compact SUV ready for adventure," and its specifications certainly live up to those words. Benny Boyd Jeep was especially impressed with the interior of the 2018 Jeep Cherokee, and we think that the customers are going to be just as impressed as we were.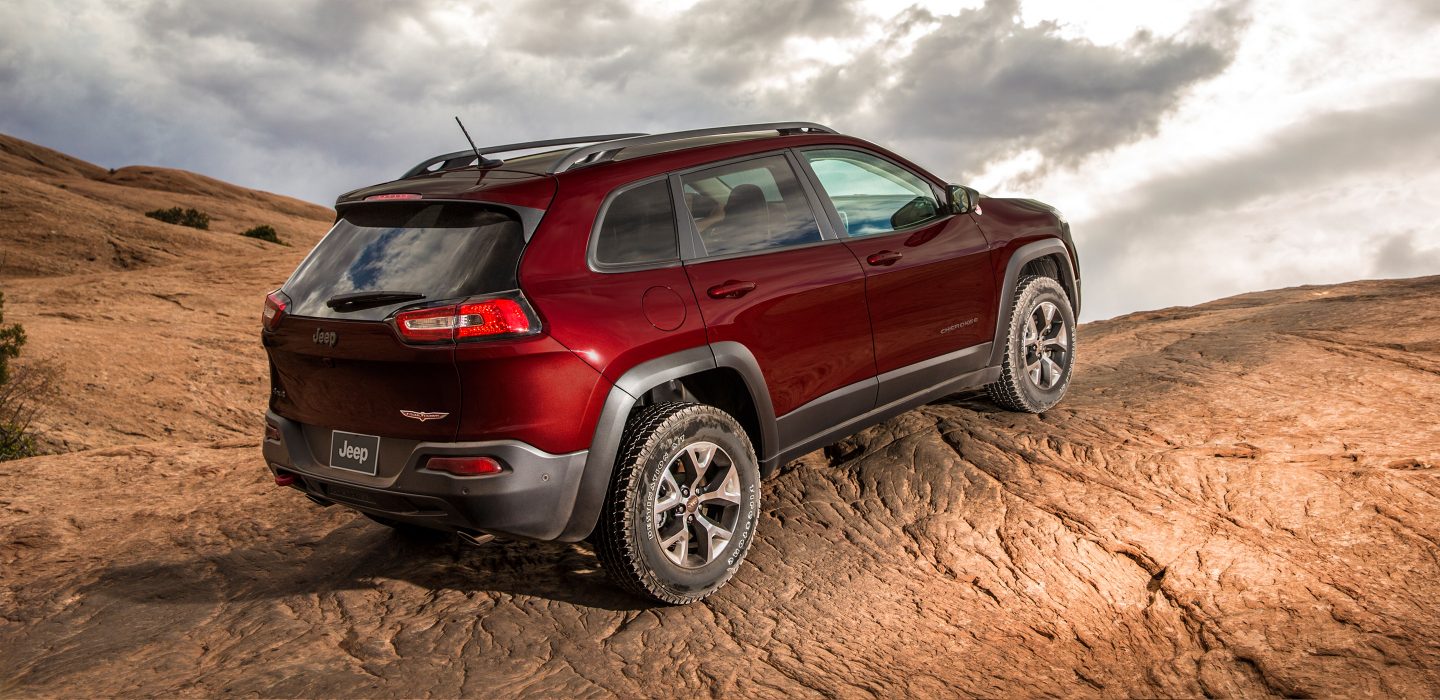 Interior
This interior is going to be serving Lampasas Killeen Temple Georgetown Austin Texas citizens with some of the finest, most rugged modern interiors found in today's most luxurious compact SUVs. When you're in any kind of Jeep, you want all the modernistic perks but you want it to keep that rough and rugged Jeep feel. The seating is lush is inspired, according to Jeep, by some of the world's most iconic scenery (the Grand Canyon among them). So although they wanted the seating to be plush and cozy, they also wanted a taste of the great outdoors right underneath you in the new 2018 Jeep Cherokee near Killeen Texas. Overland pearl is just one of the many interiors you have to choose from, and it's stunning. The seats are meant to easily go down so that you can make room for your most adventurous equipment. They've piled on the extras, too. Want a pet kennel? They have you covered. Need cargo management? They've got you covered there, too.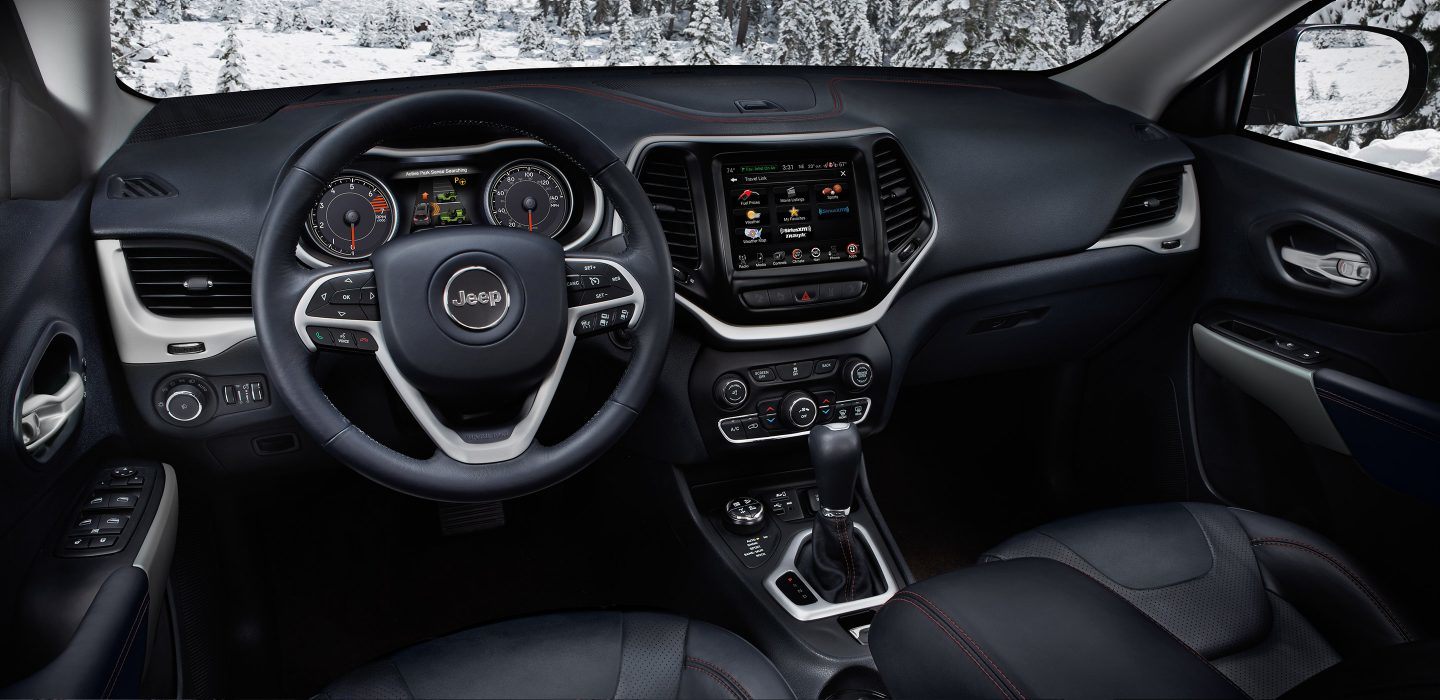 Exterior
The exterior of the 2018 Jeep Cherokee near Killeen Texas will be serving Lampasas Killeen Temple Georgetown Austin Texas drivers with all of the rugged luxury you would expect of a typical Jeep. They correctly boast that the exterior is sculpted and aerodynamic, as well as stylish enough to keep up with even the pickiest of SUV fans. A curvy tailgate makes it one of the most handsome compact SUVs on the road. You're going to absolutely love the new Jeep Cherokee. It doesn't just keep up with the times. It has reinvented what it means to be driving a compact SUV.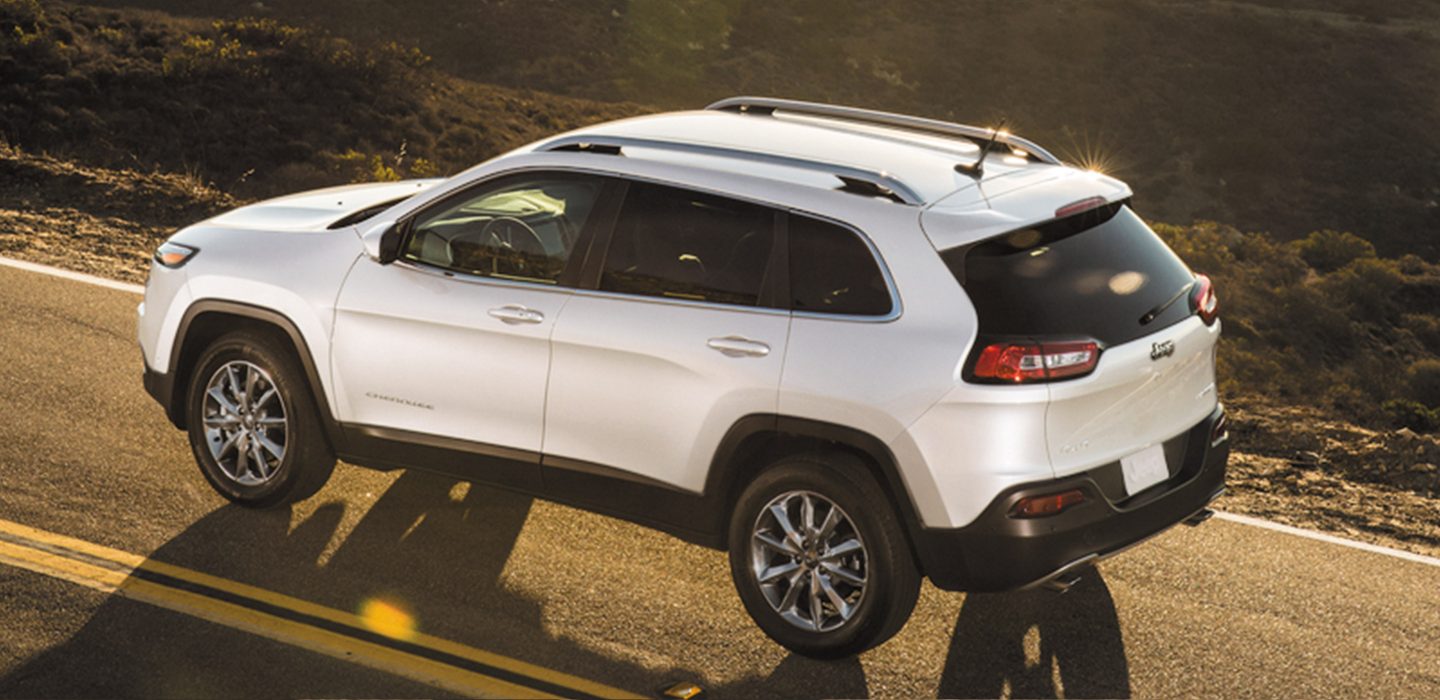 Mechanical
The mechanical features of this one are going to impress even the pickiest of drivers. The 9-speed automatic transmission makes for smooth riding on the road and smooth transitions. The 18" painted aluminum wheels are an awesome sight to behold as well and will serve the power under the hood well during your time of ownership. There isn't a vehicle out there that will be serving Killeen online quite as much as this one. It's a pleasure to learn about it.
Powertrain
Get ready to take control of the powerful engine that's going to keep this one on the road for decades to come. There's a 2.4L I4 MultiAir® Engine powering this one along, and that's going to take you places not just powerfully but comfortably and smoothly. You can also customize your Jeep to serve you in just the way that you want to. They have a Luxury package and they also have a Cold Weather Group and Trailer Tow group. You can customize this vehicle from beginning to finish.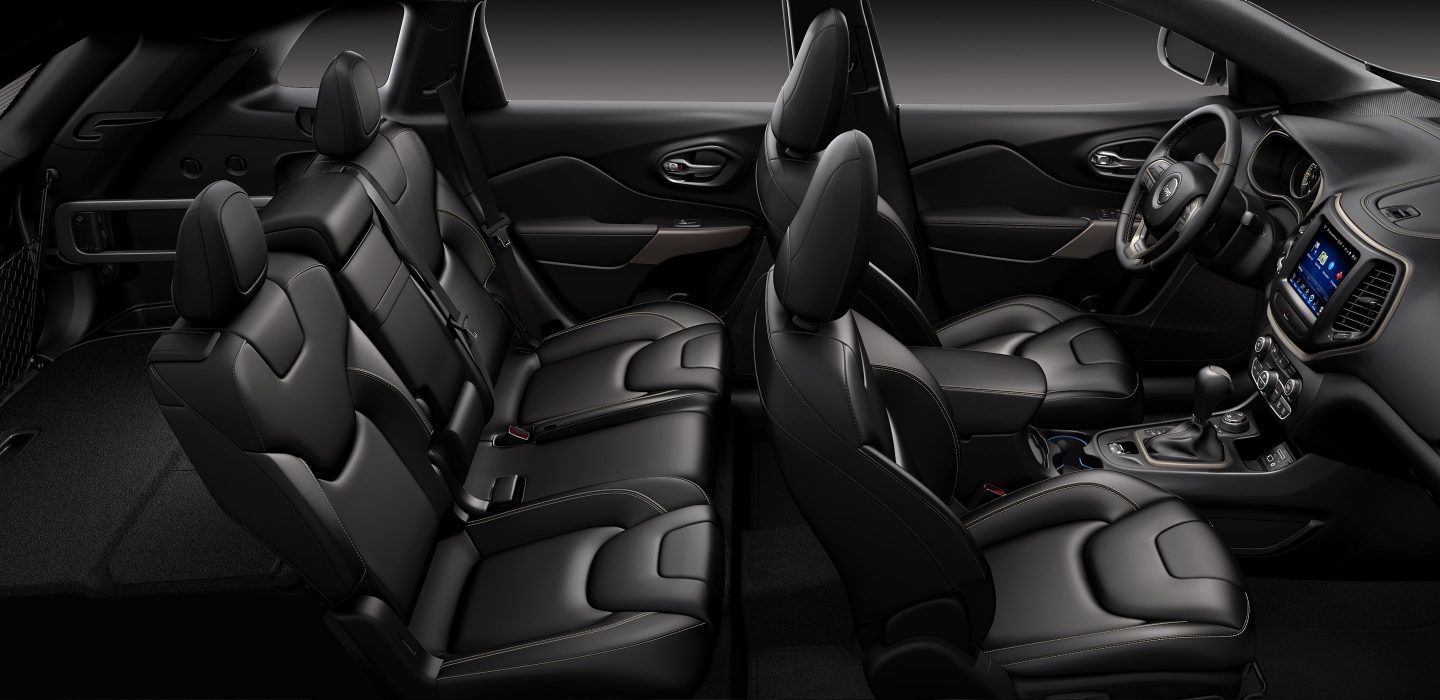 Safety
Safety features are impressive here. You've got supplemental front-seat mounted side airbags, blind spot detection, and ParkView rear back up camera, to name just a few of the advanced features that will be serving Lampasas Killeen Temple Georgetown Austin Texas residents in style. Your family is going to be safe and sound during every trip.
Shop For The 2018 Jeep Cherokee Today
It's our opinion that the 2018 Jeep Cherokee is going to be serving Killeen online for many decades to come. This is a car that is going to roll off the lot and begin to immediately thank you for making it a part of your family. We're excited to show it to you when you visit us. The Cherokee has an enormous legacy to uphold whenever it releases a new vehicle, so we're well aware that this one has lofty expectations to live up to.
The great news is that across the board, this Cherokee is going to not just carry on the legacy of the Cherokee but also carve a legacy of its own out. It's obvious that the designers and builders took a great deal of pride in their work here. You've got a new slightly different shape to the Cherokee and a lot of luxury and options thrown into the trims. Whatever you want the 2018 Cherokee to do for you, it can, whether you need a towing vehicle, an off-road vehicle, or a cold weather machine, you're going to have a lot to appreciate in both the exterior design and the interior perks (Such as U-Connect thrown in).
Call us today to ask us about the new Cherokee. We're excited to have you visit us and see just why this will be a classic for years to come!