2018 Dodge Durango near Killeen Texas
View Inventory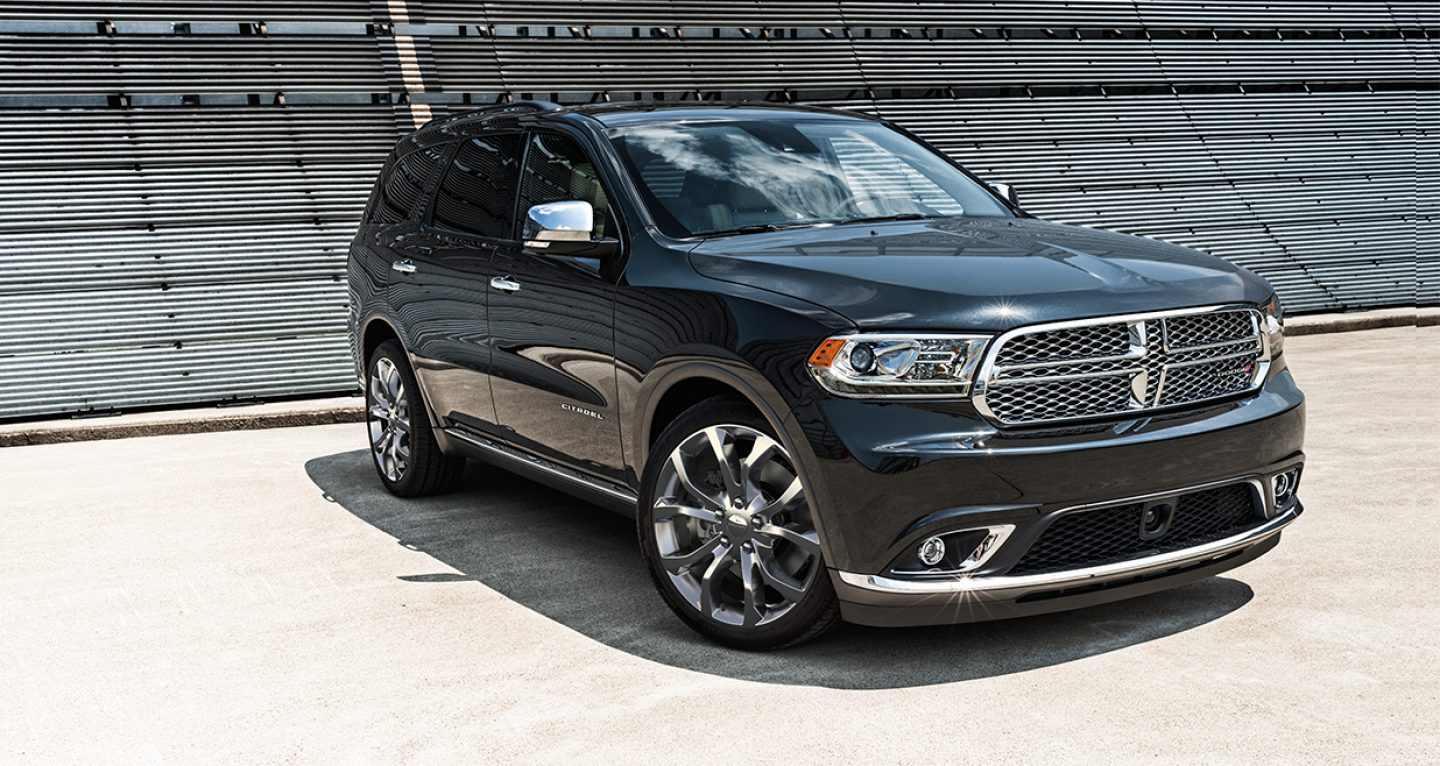 2018 Dodge Durango Overview
If you want a workhorse that can still comfortably take your family on the most rugged of vacations, you don't need to look any further than the 2018 Dodge Durango near Killeen. This one is going to serve all your towing needs, all your seating needs, and all of your off-road needs. And it looks great no matter what kind of work it's performing. Benny Body Dodge has been serving Lampasas Killeen Temple Georgetown Austin Texas residents with the finest Dodge vehicles for decades now, and we're proud to shine a spotlight on this one.
Features Of The 2018 Dodge Durango Near Killeen
2018 is a big year for the Dodge Durango, and we're one Killeen area dealer that is proud to showcase all of the improvements on an already almost perfect formula for glitz, power, and roominess. As a Texas dealer of the world's finest automobiles, we're excited about this one most of all. Get ready to find out why every Killeen area dealer is going to be putting this one front and center in 2018, Benny Body Dodge among them.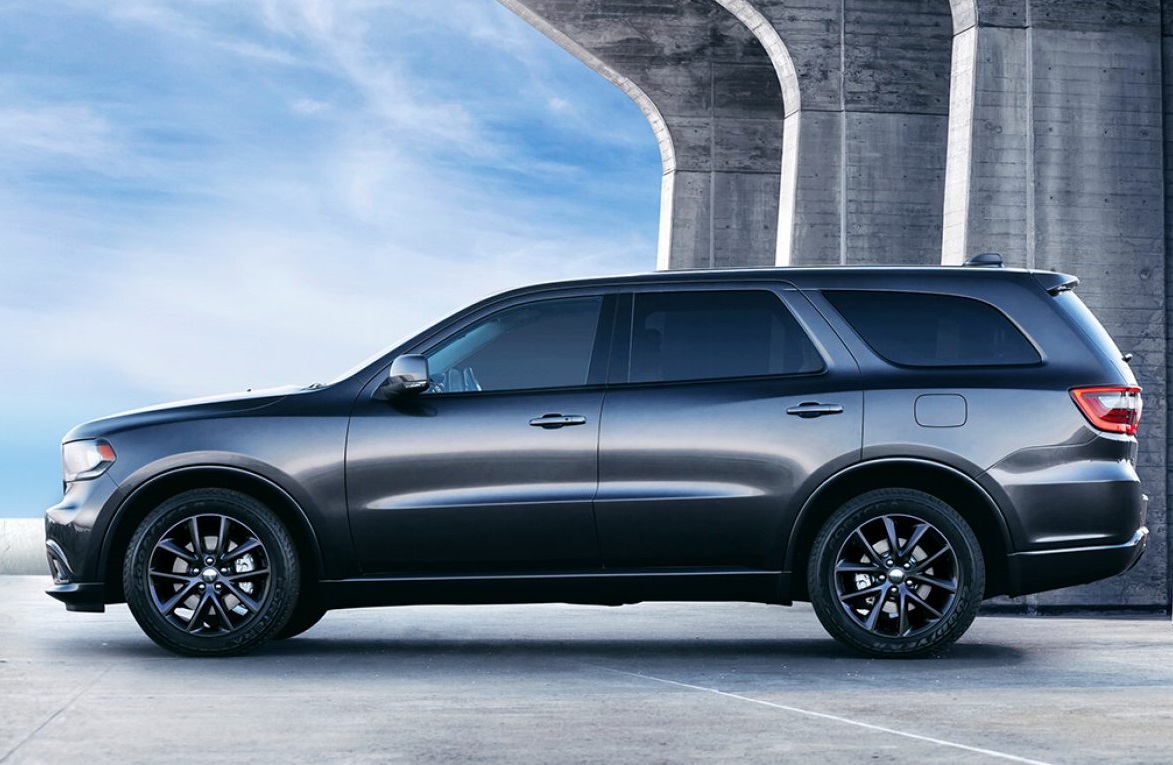 Interior
You can seat 7 people in this workhorse, and that's nothing short of a true accomplishment given the V8 engine. We're talking massive amounts of power capable of carrying 7 people PLUS cargo. The GT trim features leather and suede-covered bucket seats, a big upgrade for an SUV that prides itself on amenities. Ergonomic seating will help to make every trip a special treat, like a home away from home. There's no shortage of infotainment, either. You'll enjoy a rear-seat entertainment center as well as a dash that will be the envy of all your friends. A Uconnect 7" touchscreen is standard, but for a bit more you can upgrade and grab a 8.4" touchscreen that is the height of technology in cars today.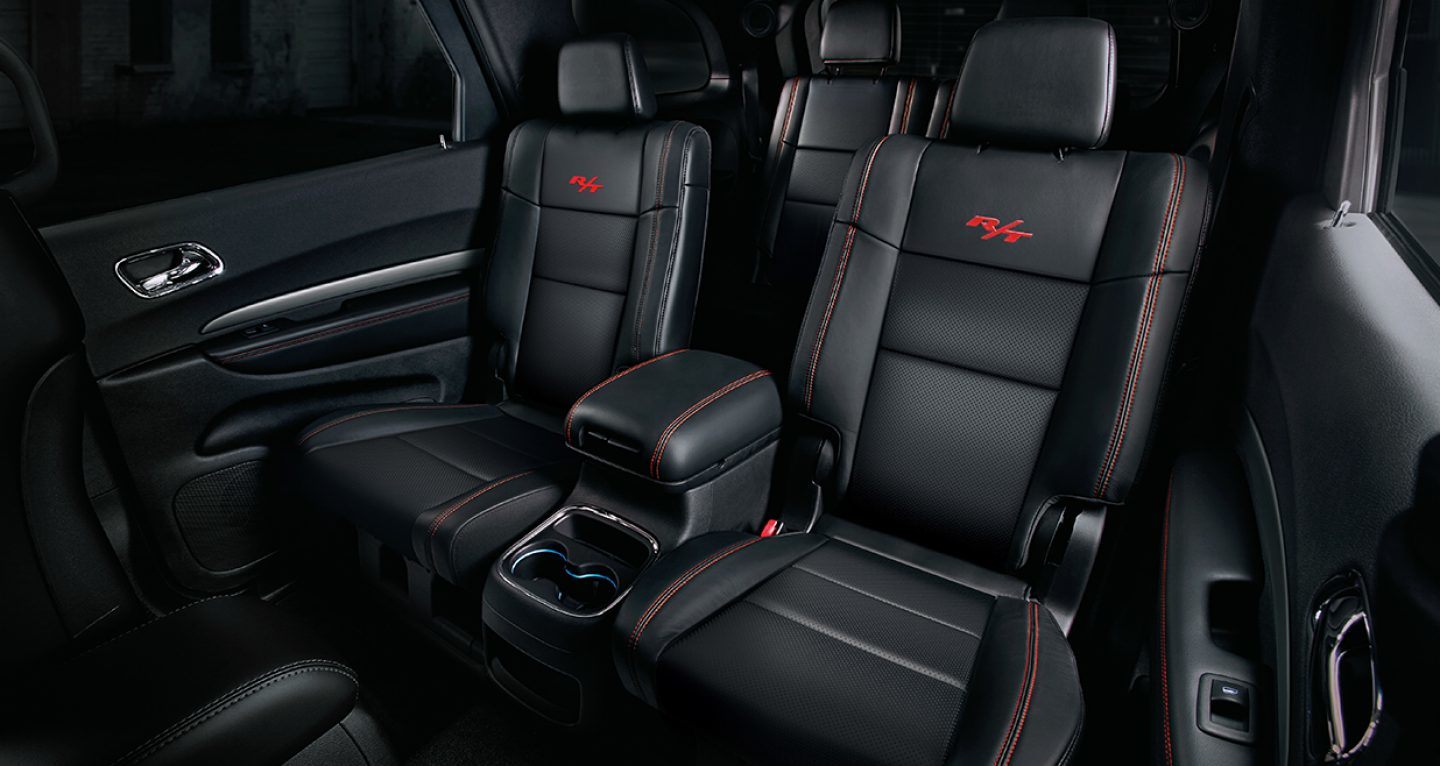 Exterior
Benny Body Dodge is pleased to tell you about the exterior of the 2018 Dodge Burgano near Killeen. It will be serving Lampasas Killeen Temple Georgetown Austin Texas residents as one of the finest designs in the world today. When you inspect this one at your local Killeen area dealer, you'll find this one is a HUGE presence. If you're going for a big presence, this one is going to be serving Lampasas Killeen Temple Georgetown Austin Texas residents just fine. With Blacktop and Brass Monkey packages on all trims, you're going to be in for a real treat on this one. It's one of the tallest SUVs in its class, so if you want to announce your arrival, you'll be able to do so just fine.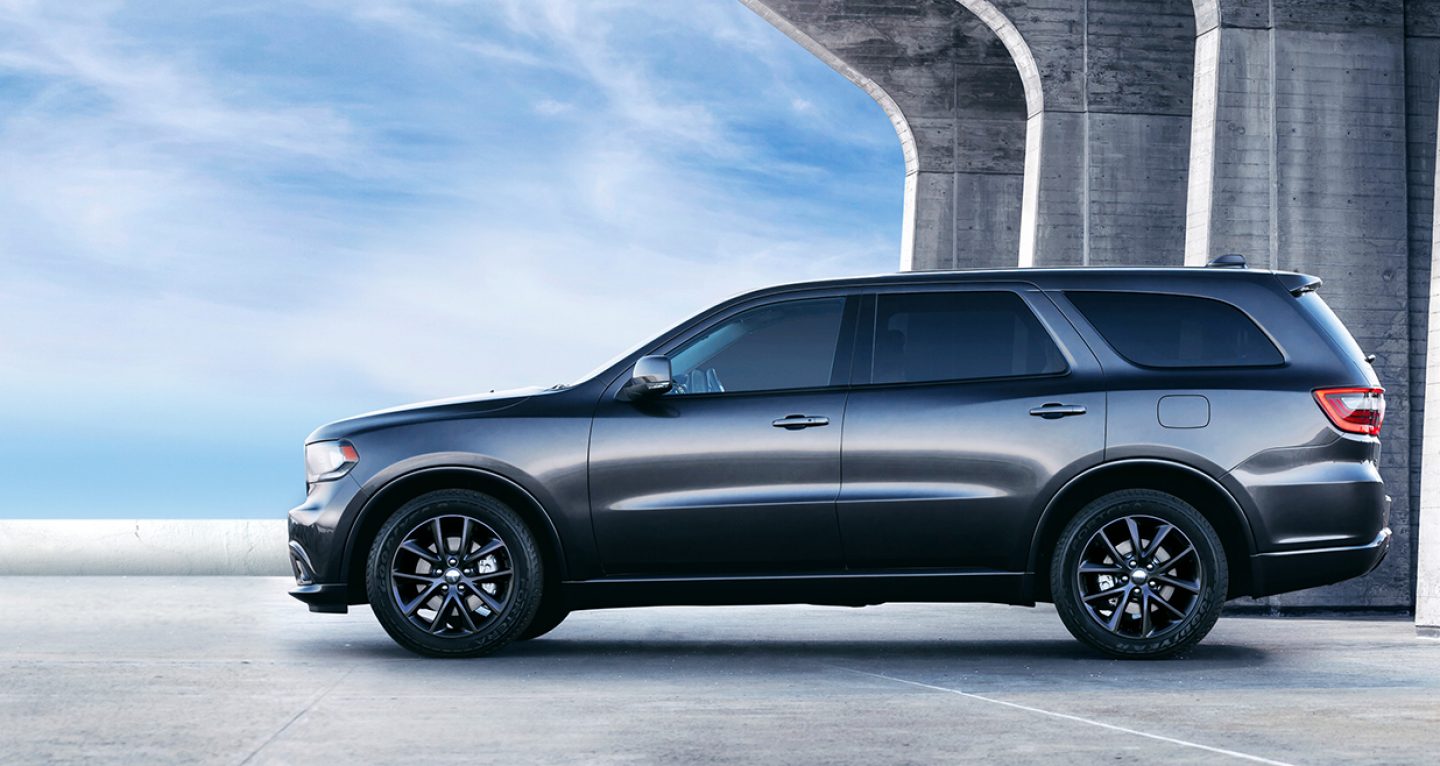 Mechanical
There's a couple of engines in this one: A V-6 and a V8 and both capable of all-wheel drive make this one of the most mechanically sound vehicles on the road. Not just that, but the suspension system is going to allow you to grip curves like a boss. The SRT trim is all about performance, so expect to be taking each corner of the road like you were in a muscle-car that drives like a sports car. That's very impressive for a vehicle of this size.
Powertrain
There's an optional 360-hp 5.7-liter V-8 engine that is going to make you a monster out on the road. If you want to drive an SUV that puts you in beast mode, this is the option to go for. It also gives you massive towing capacity that will best any vehicle of the same class. Described as the "ultimate three-row SUV," it lives up to this reputation with the powertrain specs behind its name. Prepare to be blown away by both the V8 upgrade OR the standard engine. Either way, you're getting a workhorse on the road that can take curves like a sports car. The SRT has 8,700 pounds of towing power and is ranked best in its class for towing capacity.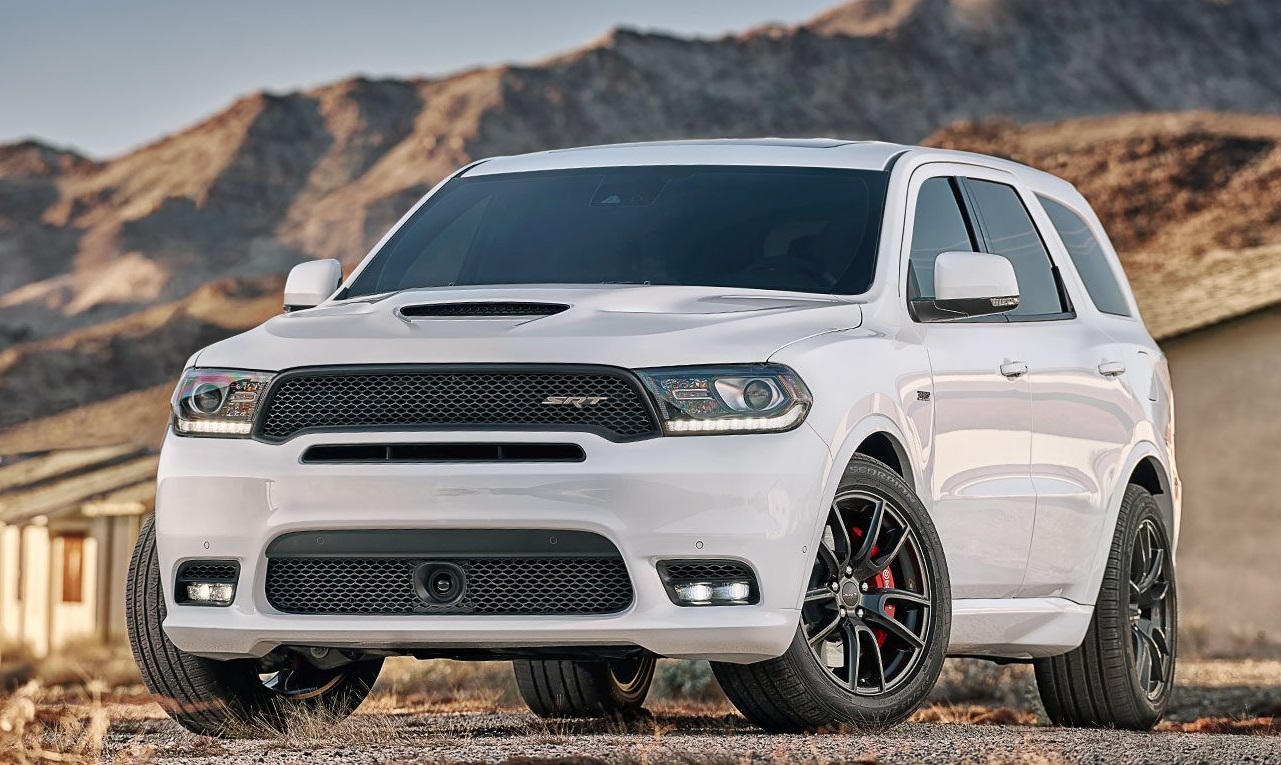 Safety
This SUV is packed with safety features. To name just a few of these:
Lane keeping assist
4-wheel ABS
Electronic stability control
Night vision
Adjustable pedals
And the list goes on and on! You're going to love the high rated safety systems installed on the 2018 Durango. It will keep your precious cargo safe everywhere you decide to take them this year and many years to come.
Inquire About The 2018 Dodge Durango Near Killeen
We're a family owned Texas dealer that prides itself on selling only the finest Dodge vehicles on our lot. We've also become an extremely prominent online vehicle dealership that begins the financing process online and then carries it to the end on our offline lot. We believe that this simplifies the buying process and allows our customers to get the best of every single purchase.
The Durango is one of the superstars of the 2018 class. Come down to our Texas dealer lot today and see it in person for yourself. We'll answer all of your questions, let you take a test drive, show you other similar SUVs you might be interested in, and cater to your every need. When we invite customers to our lot, we're trying to make customers for life, not just for one sale. You'll get the best treatment and the best deals in the area. Come see us today!